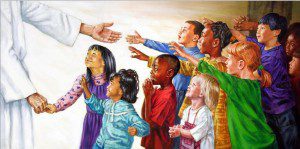 CCD stands for Catholic Christian Discipleship
This program provides religious education, faith formation and sacramental training for children who are not in catholic school.
It can supplement the faith formation of those being homeschooled. Any children from 1st to 8th grade are welcome to attend.  We will use the diocesan approved RCL Benziger text.  Adults wishing to participate are always welcome.
We are now Registering for CCD classes
Registration forms and calendars are at the rear of church
Classes start:    Sunday, August 28
                       12:15 pm at Charity Hall
The greatest gift a parent can give their children is the gift of Faith and the understanding of God's Love.
For further information, please contact:
Scott Spence  513-600-2507 (text or call),  stpccd.spence@gmail.com
or Father Martin  859-261-6172,  divinemercyoffice@gmail.com