This picture shows what is allowed and not allowed at St. Peter's Basilica in Rome.  This gives us an idea of what the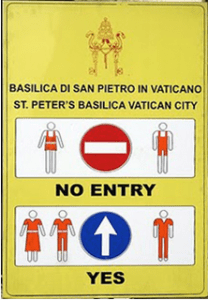 minimum expectation is with regards to modest attire for Sunday Mass.  The articles listed below offer some worthy points to consider.
When we come to worship the living God, shouldn't we dress better than we do for a picnic or a ball game?
…Also see: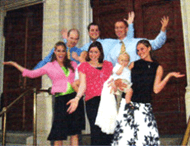 …Worship the Lord in Holy Attire
….Gents, Let's Dress up for Mass!