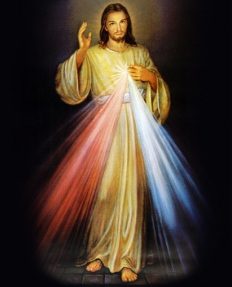 "I came that you might have life, and life abundant" John 10:10
Please know that you are loved by God and precious in his eyes. If you do not know about God's love for you, or have been away from the practice of your Christian faith, we (or your nearest Catholic parish) invite you to Come Home! We would welcome an opportunity to talk to you about Jesus and his saving love for you! To find a Catholic parish near you, go to MassTimes.org.
Pope Francis speaks of our need to rediscover:
"a personal and transforming relationship with Jesus Christ, the Son of God, who died and rose again for our salvation. The heart of the [Second Vatican] Council's message lies precisely in the desire to proclaim this ever-valid treasure of the faith to the persons of our time."
Here are some resources that you may find helpful:
Pllar of Fire, Pillar of Truth, a brief explanation of the Catholic Church
Life is Worth Living Bishop Fulton Sheen's audio recordings from the 60's have helped thousands of people to grow in understanding of the Catholic Faith. Listen to over 24 hours of his captivating presentations.
Listen to Catholic Radio Online (RelevantRadio.com)
What do Catholics believe about Jesus?
What is the "Core Message" of Christianity?
Answers to Life's Difficult Questions
Do I Need to Be Baptized? What does the Bible say?
How Can I Become Catholic? (or learn more about the Catholic Faith?)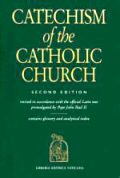 Online Catechism of the Catholic Church
The Catechism is "a full, complete exposition of Catholic doctrine, enabling everyone to know what the Church professes, celebrates, lives, and prays in her daily life." (Pope John Paul II)
"How does our life find its proper course? What gives us and the world as a whole a future worth living?
… The Catechism deals with these questions, it reaches beyond … theology or the Church to touch everyone."
"The Catechism's essential answer to these questions is also very simple. In union with the Bible and the faith of the Church, the Catechism affirms that man's happiness is love… The essence of true love has been manifested visibly in the Person of Jesus Christ."
~Joseph Cardinal Ratzinger (now Pope Benedict XVI), Gospel Catechesis Catechism, pp. 13 & 16
What Does it Mean to Know and Follow Jesus? To Have Faith? To Lose Faith? (or break this into 3 smaller pamphlets below)
What Does it Mean to Know and Follow Christ?
What Does it Mean to Have Faith?
What Does it Mean to Lose Faith?
Why do Catholic have seven more books in their Bible?
Tobit, Judith, Wisdom, Sirach (Ecclesiasticus), Baruch, and 1 and 2 Maccabees.
Studying the Bible helps us to better understand Catholic beliefs:
Bible Christian Society
How Can the Catholic Church claim to teach with the Authority of Christ?
This article examines the Scriptural basis of this claim.
Read Inspiring Stories of Conversion
Catholics United for the Faith

What do Catholics believe about Jesus?
As Catholics we believe that Jesus Christ is both God and Man. We believe He is the Savior of the world because He died to redeem us from our sins. He conquered death by rising from the dead and will come again to judge the living and the dead. Jesus is the answer to the longing we find deep within our hearts. Jesus can help you with whatever difficulties you may be facing in your life. He is the Way, the Truth and the Life. By entrusting your life to Jesus, and following his commandments of love, you can receive the gift of the Holy Spirit and know the promise of Eternal Life. Through Jesus you can know forgiveness of your sins. By being baptized as His disciple, we become part of His divine family, the Church. His Church helps us to know and follow Him.
"For God so loved the world that he gave his only Son, so that everyone who believes in him might not perish but might have eternal life." John 3:16

Catholic Courses by Catholic Information Service
Listen to or read 30 lessons: what Catholics believe, worship and live.
CIS Faith Formation Course